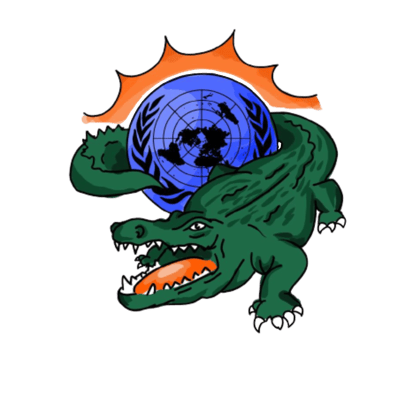 Upon submitting your registration form, our Director General, Cris Rodriguez, will reach out to confirm your submission. After this is done, please expect information on how to pay within two weeks of submitting your registration form.
Regular registration is due on December 24th, if payment is not received by December 24th, your delegation will be charged the late registration rate.
Delegate fees paid prior to December 1st will be eligible for a 100% refund. All outstanding charges and fees unpaid on December 1st will be ineligible for a refund, regardless of inclement weather.
All late payments will be subject to a 5% late penalty per week.
Payment by check is strongly preferred. Please make checks out to UF Model United Nations. Send your checks to :
Kelsey Birnholz
PO Box 140083
Gainesville, FL 32614
For any questions, comments, or concerns, please reach out to sunmun.fl@gmail.com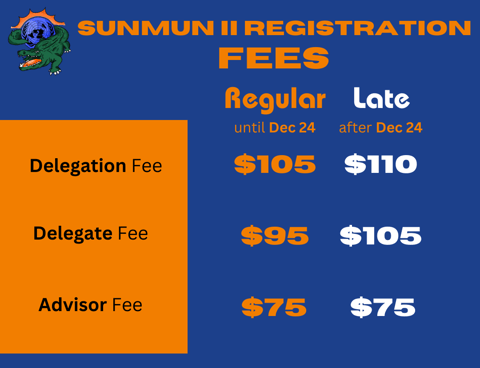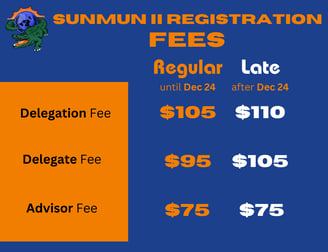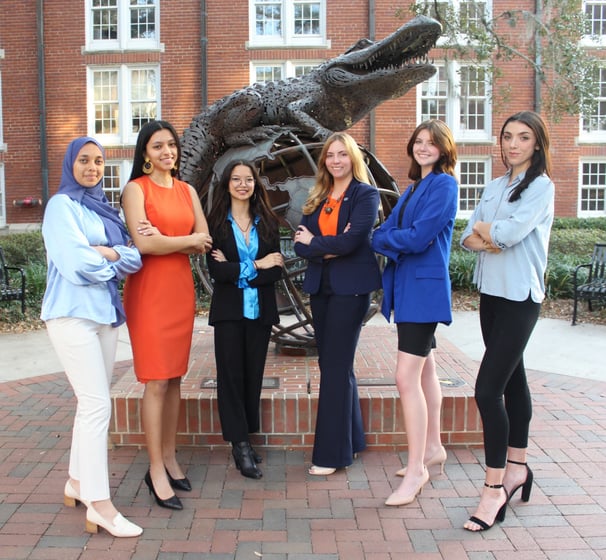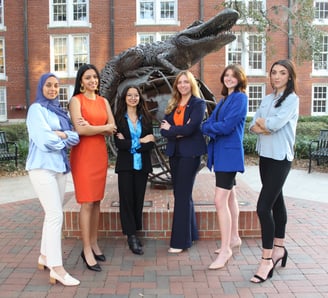 Register by filling out the embedded form. If the embedded form is not loading, access the Registration Form by clicking this link.