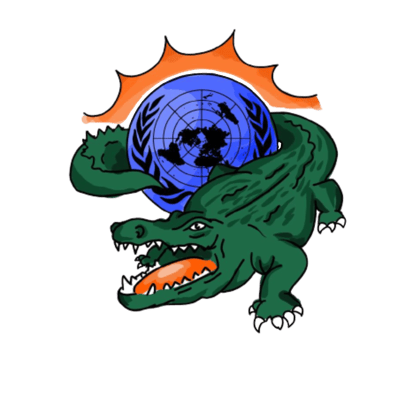 Emilee Jones (she/her) is a third year International Studies and Economics major from a small town in Vermont. She has been doing Model UN since seventh grade primarily competing on the northern circuit. After falling in love with policy writing and debate, she continued MUN when she arrived at UF. Outside of MUN, Emilee is a member of the Omega Phi Alpha service sorority, Phi Alpha Delta pre-law fraternity, and the Gator Salsa club.
On the weekends you can find her sailing at Lake Wauburg while soaking in the Florida sun. She is very excited to be the first Secretary-General to move SunMun to Orlando after over a decade of the club hosting its collegiate conference in its hometown of Gainesville. Other barriers being broken are the conference's first Spanish-speaking committee, a predominantly female secretariat, and a renewed focus on philanthropy and community outreach.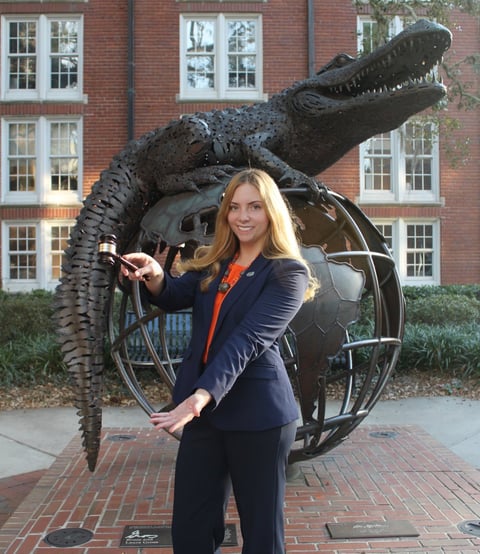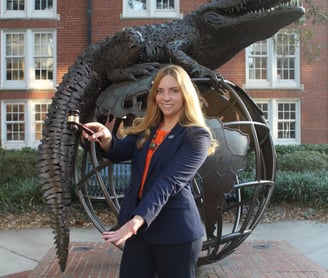 Cristina "Cris" Rodriguez is a third-year public relations major with a minor in sociology and a certificate in international communication. Last year, she served as the Chief of Staff of SunMUN I and she is so excited to serve a second year in the SunMUN secretariat. Cris joined the UF Model United Nations team during her freshman year after competing in the Florida circuit during high school. She is also a member of the Public Interest Communications Student Association where she serves as the organization's Treasurer.
Outside of MUN, Cris spends her time reading countless fantasy and romance novels or experimenting with recipes in the kitchen. She also spends her time cuddling her favorite cat, Persephone, or trying to keep her plants from dying. Feel free to talk to Cris about books, Puerto Rican politics, F1, K-pop, or why Specialized GA is the superior MUN format. Cris is beyond excited to serve as Director General and put on an unforgettable SunMUN for you all.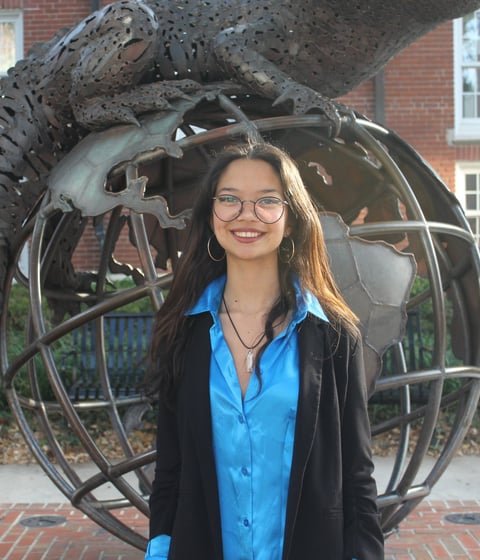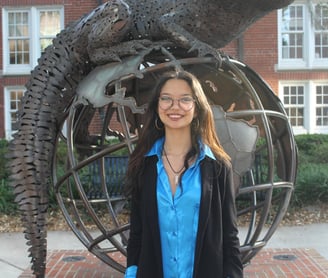 Noelle Morey (she/her) is an Environmental Science student at the University of Florida. Her Model UN career, which started in 2018, has ranged from competing in high school conferences to directing at the first iteration of SunMUN in 2022, and now serving as Chief of Staff for SunMUN II.
Beyond Model UN, she is involved in UF's First Year Florida program as a Peer Leader for first-year Gators, as well as the University Film Society. When she's not competing in or directing MUN, she's usually listening to Phoebe Bridgers, collecting vinyls, going on walks around Gainesville, or drinking boba at TeaStori. She cannot wait to see all of you at SunMUN II & watch this conference turn into a circuit staple for years to come. Go Gators!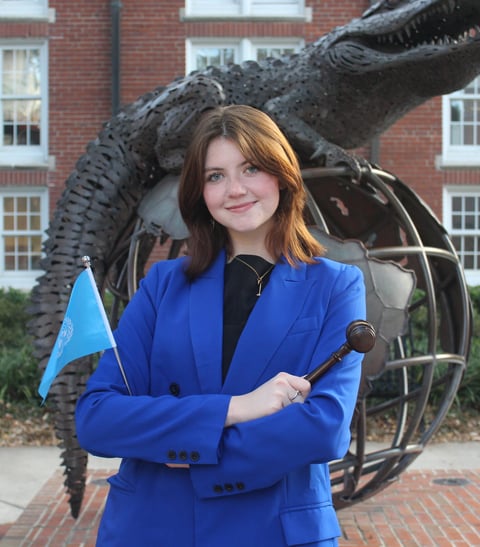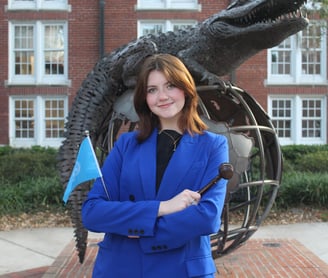 Fabian Todorov (he/him) is your USG of Finance for SunMUN II. He is currently a fourth-year economics student at the University of Florida, he did speech and debate throughout high school and last year was his first on UF's Model UN team. He has experience staffing last year's SunMUN, as well as GatorMUN, our high-school level conference.
Outside of MUN, he loves all South Florida sports (especially the Panthers and the Dolphins), he also enjoys being outside and experiencing what nature has to offer. He's always ready to play sports, go on a trail, or really anything that makes him get up and be active. He's super excited to be a part of this Secretariat and can't wait to see all of you in the Winter!
Under-Secretary-General of Finance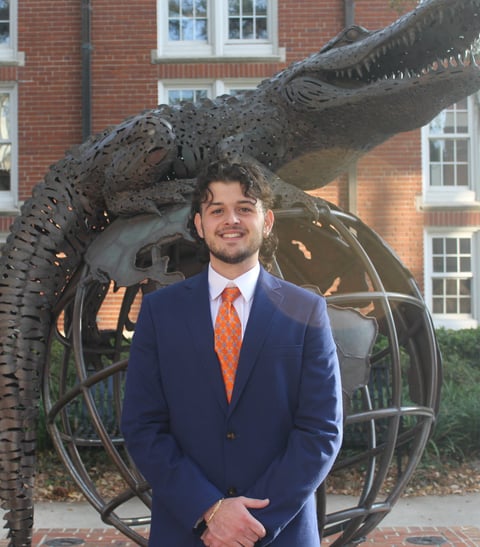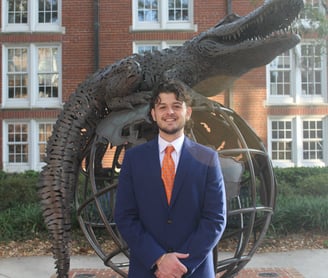 Nathalia Ramirez is the USG of Event Management for SunMUN 2023. She is a sophomore at the University of Florida pursuing a major in Political Science, with plans to attend law school after graduation. Nathalia joined Model United Nations in her first semester at UF and has been infatuated with the team ever since. Her involvement ranges from competing at conferences like UNCMUNC and McMUN to being a crisis coordinator at GatorMUN 2023.
Outside of Model United Nations, you can find her extensively reading and writing, watching soccer, and listening to music--especially in the genres of Pop and Reggaeton. Other ways she occupies her time are with her friends and family, including her beautiful betta fish. Nathalia is ecstatic to have been given the opportunity to plan the events that will occur during this conference in her hometown of Orlando. She wishes you all the best of luck at this conference and most importantly, implores you all to have fun!
Under-Secretary-General of Event Management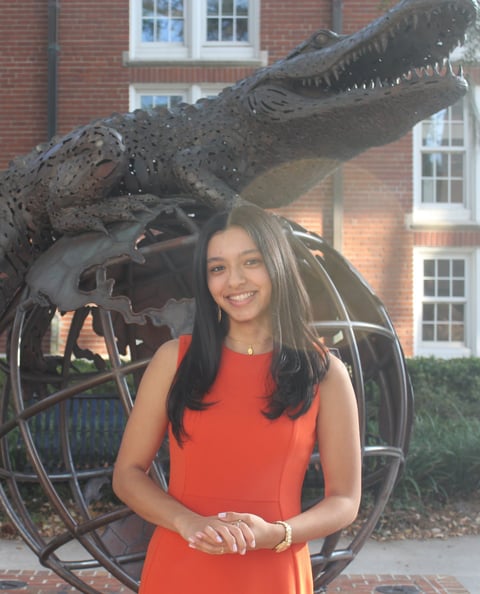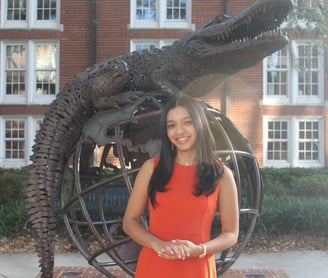 Naveen Siddiqui is a second year student at UF majoring in economics and mathematics with a minor in Chinese. She will be your Under Secretary General of GA's and Specialized Committees for SUNMUNII! Naveen is so excited to welcome you all to this conference and get down to business, discussing some thrilling topics relevant in our world. She has been a member of UFMUN since her freshman year, competing at conferences such as UNCMUNC and McMUN, and staffed UF's high school MUN conference, GatorMUN under WTO.
Naveen strives to take the lessons she has learned over the past year to put on an amazing conference. Feel free to strike up a conversation with her about anything related to language learning, cooking and baking, and art history! Best of luck! 🙂
Under-Secretary-General of General Assembly and Specialized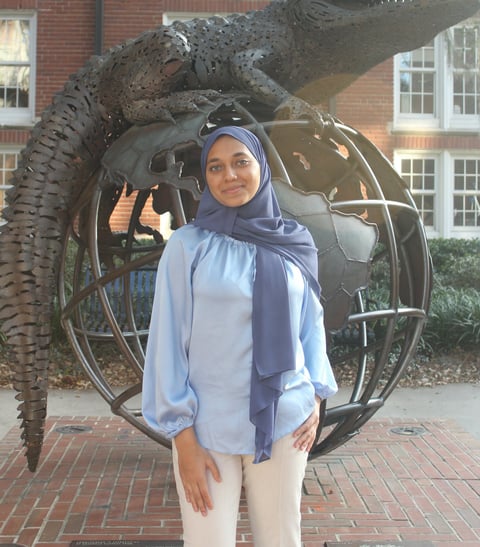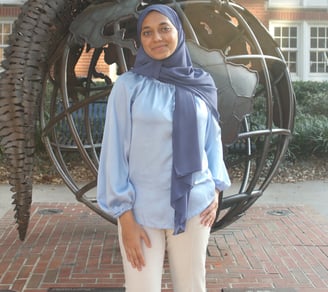 Nicolas "Nico" Mendez Arango is the Undersecretary of Crisis for SUNMUN II. He is a second year double majoring in aerospace engineering and mechanical engineering and has been a part of UF MUN since he arrived in August of his freshmen year. He has done MUN since high school, being the president of his high school club for 2 years, and now is in his journey of collegiate Model UN.
Aside from MUN, he is one of the geekiest people you'll meet. Superheroes, comics, video games, board games, you name it. He also possesses a love for the sciences and mathematics, especially when it comes to physics. He is very excited for this year to see how each committee develops and how the different stories that are from each committee come to be told. After all, who doesn't like a good story?
Under-Secretary-General of Crisis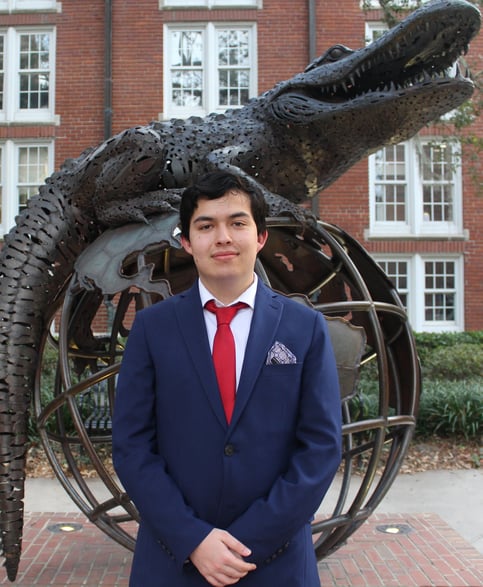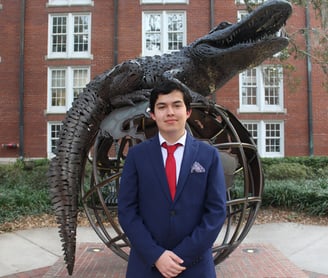 Vasileia Spyrou (she/hers) is a third year International Studies major and an International Development and Humanitarian Assistance. She is from Athens, Greece and travelled around the globe for competitions growing up most notably Argentina , Morocco and Azerbaijan.
She is a Division I athlete running track and field for the Gators as well as a member for the Greek National Team, holding 14 national titles and had represented Greece in the Youth Olympic Games. She is coffee fanatic and knows every single coffee spot in Gainesville. She is very excited to work with nonprofits and the Orlando community to ensure SunMun is a positive experience for delegates, staff and the global community we all want to serve.
Director of Community Relations and Compliance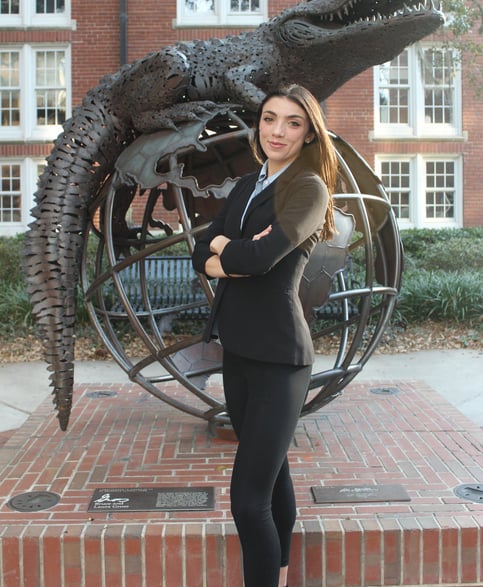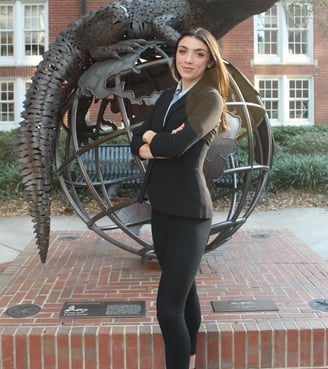 Landon McIntosh (he/him) is from Ponte Vedra, FL, and is a sophomore at the University of Florida majoring in Computer Science and Economics. Landon's MUN experience began during his sophomore year of high school and after holding other roles in his high school Model UN, he became President of the Ponte Vedra High School Model United Nations his senior year. Landon is the director of GATORMUN XXI's AI committee and was previously the co-chair of GATORMUN XX's Ad-Hoc committee and a crisis staffer for SUNMUN I.
Outside of MUN, Landon is involved in the Freshman Leadership Engineering Group and is the Executive Secretary for Fluidity. When it's time to relax, Landon enjoys the beach, reading, binging tv shows, frolicking towards midtown, swimming, hiking, and going on adventures with friends.
Under-Secretary-General of Media and Design