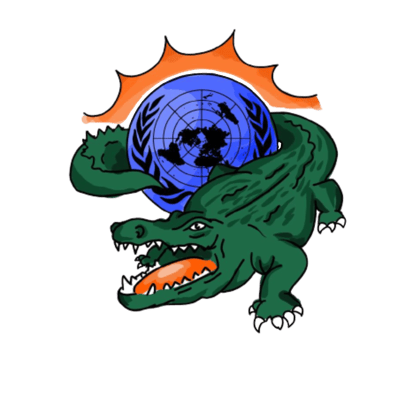 Chess' Checkered Past: World Chess Championship, 1978
The 1978 world chess championships pitted Soviet Defector Viktor Korchnoi with USSR champion Anatoly Karpov. Widely regarded as the most scandalous chess match in history, the match featured allegations of corruption, hypnotism campaigns, and protests over yogurt. Delegates will contend with pressure from Soviet authorities to win, a famously uncooperative Karpov, and counter operations from the Korchnoi camp. As the support Staff for Karpov, how will you assure victory?


Thomas "Trey" Slaten is the director for the Chess Rifle 1978 crisis committee. He is a third year double majoring in Data Science and Economics from Orlando, Florida and has been a part of UF MUN since the spring of his Freshman year. Trey only started competing in MUN in college, but fell in love from his first conference.
Outside of MUN, Trey is the president of Gator Chess Club, the largest collegiate chess club in the state of Florida. Besides chess, he loves playing board games like Settlers of Catan and strategy and simulation games like Football Manager and Europa Universalis IV. He is very excited to direct his first committee, and hopes that all delegates have a fantastic time during SUNMUN II!